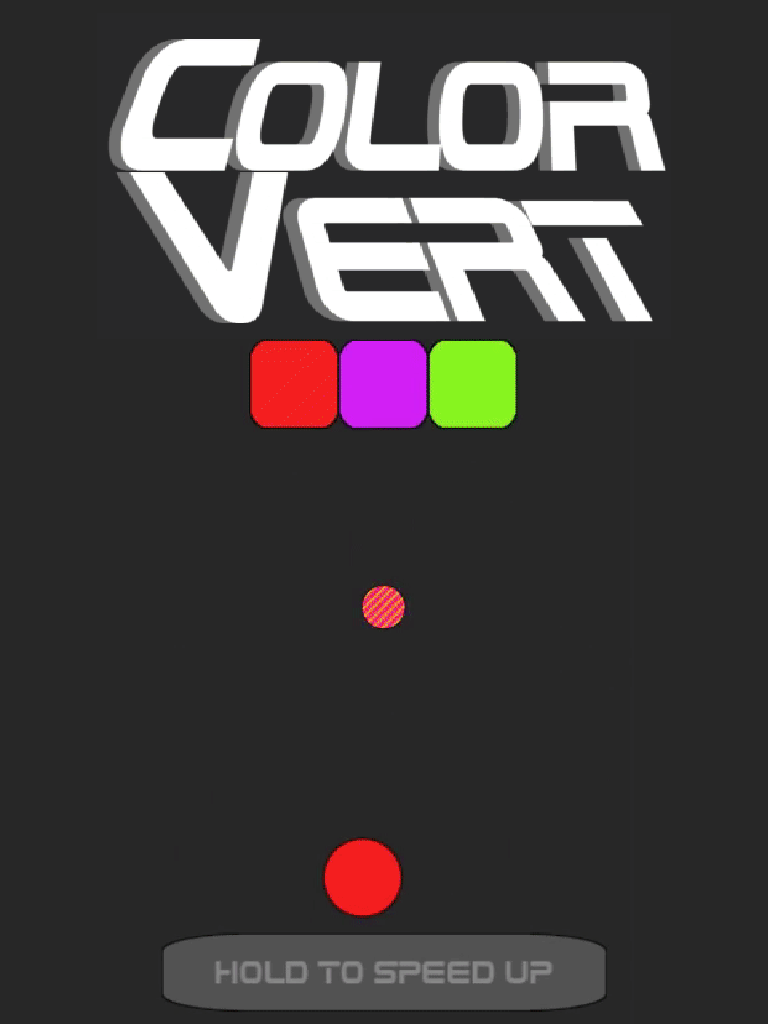 Match the color, swap the color, invert the color, it's all here in ColorVert! You are a ball of color, and your goal of this vertically-scrolling arcade game is to get as many points as possible without mismatching and exploding.

You also can collect power ups which make all colors on screen the same, or swap all colors. Don't go mad trying to hit 1000, but we aren't the boss of you, so give it a shot!

ColorVert is on the Google Play store, download it now for free!

Google Play and the Google Play logo are trademarks of Google LLC.